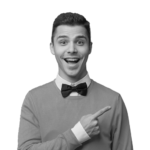 Sustainable companies deliver significant positive financial performance, and investors are beginning to value them more highly. University of Oxford found that out of 200 studies analysed:
90% show that good ESG standards lower the cost of capital;
88% show that good ESG practices result in better operational performance; and
80% show that stock price performance is positively correlated with good sustainability practices.
Companies that focus on sustainability will be in the best position to get valuable new business opportunities. China's initiative to fight air pollution is to create investment opportunities worth more than $3 trillion through 2030.